News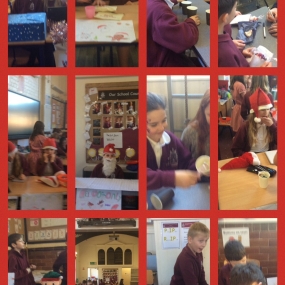 30/11/23
Our Year 3-6 pupils worked very hard on their Fiver challenge task! They created some amazing games for the Christmas Fayre. Read more...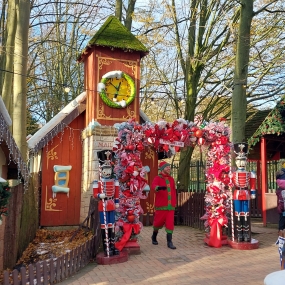 30/11/23
Nursery-Year 2 children went to Winter Wonderland in Telford and had a Wonderful time! We met Mrs Claus, the elves and Father Christmas! Read more...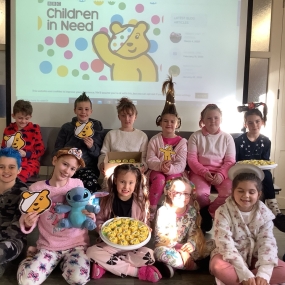 29/11/23
This year our School Council planned a Crazy hair and Pyjama day for Children in Need. We also had a cake sale and raised over £340! We even got a mention on the Children in Need programme for our efforts! Read more...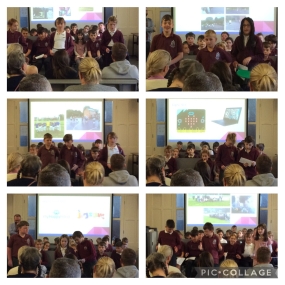 26/11/23
Thank you for all that attended our 'What we are proud of afternoon' the Year 5 and 6 pupils explained what they have been learning about the last half term and showed parents their books. They even took part in a game of Tennis Jail! Read more...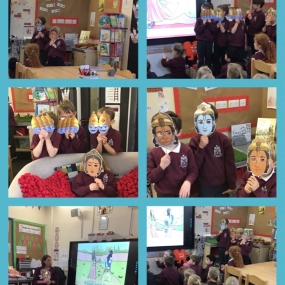 25/11/23
As part of our RVE lessons we have been learning about the Hindu festival of Diwali. Read more...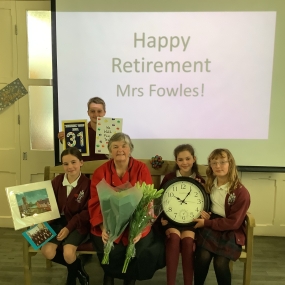 10/11/23
After 30 years working at St Chad's, Mrs Fowles our legend dinner lady has retired. Mrs Fowles came to St Chad's when she was a child. We held a presentation for Mrs Fowles where we presented her with a garden bench so she could sit out in her garden... Read more...