News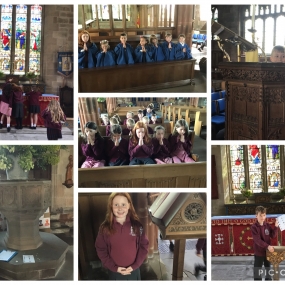 23/06/22
Class 2 children went into St Chad's Church and completed a range of activities, including dressing up in the choir robes, drawing stained glass windows and finding special objects in the church. Read more...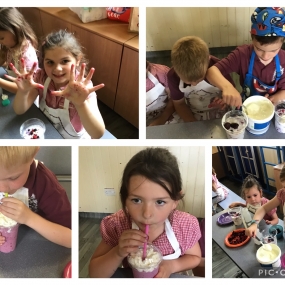 23/06/22
What better way to cool down than to have a cool smoothie! The children made smoothies bursting with berries! Read more...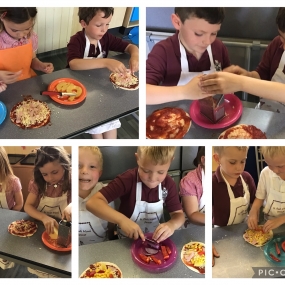 23/06/22
We made pizzas in our after-school cookery club! They were delicious! Read more...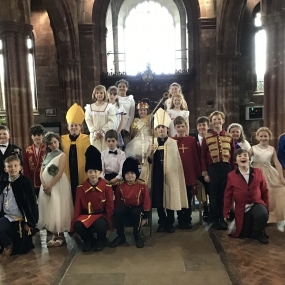 31/05/22
On Thursday we had the most amazing day celebrating the Queen's Jubilee in style! The school children led a re-enactment of the coronation followed by afternoon tea on the school field with over 200 guests! All the photographs are being complied... Read more...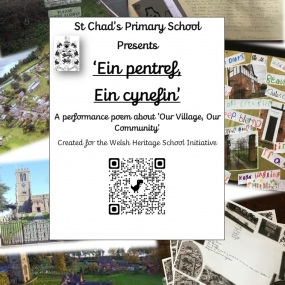 22/04/22
This year we based our WHSI project on the Welsh poet, R S Thomas who was a curate at St Chad's Church. We created our own poem based on the poem 'The Village' Click on the link to watch the video. https://www.youtube.com/watch?v=kBNPHohf-KQ... Read more...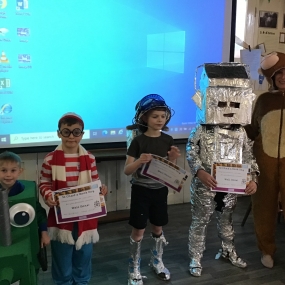 22/04/22
Our book day winners! Read more...