History of the School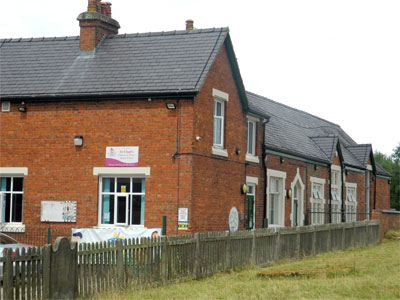 Hanmer School was built in 1676 when Charles II was King, and we think it is the oldest school in all Wales to have been used continuously as a school. Before 1676 a school existed in the church with classes held in the tower.
In 2001 the school was extensively extended and remodelled. The original 1676 beams have been carefully restored. One of the beams has a inverted balustrade, which is probably deliberate. The building of a fault in church building was intended to signify that only God's creation is perfect. The rest of the new rooms have exposed beams in keeping with the originals.
The tablet on the outside wall has been restored and a new one added inside. The new tablet reads- Gyda Gras Duw.
This 2001 improvement was not the first. An earlier restoration took place in 1850. A playground and toilets were added in 1861 and a girls' school, kitchen and dining room were added in 1871. Also in 1871 the school house was built on land given by Sir John Hanmer. In 1894 soon after the great fire the playground was enlarged and an extra classroom added. In 1985 indoor toilets replaced those in the schoolyard. The major redevelopment in 2001 created a school fit for a new millennium.
In more recent years the school has developed the outdoor area with a Forest School, Faith garden and improved playing areas.