St Chad's School in Hanmer, Wrexham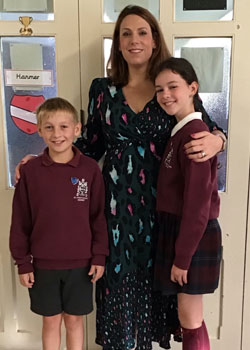 On behalf of the children, staff and Governors, I would like to welcome you to St Chad's Church in Wales VA Primary School's website.
I am very privileged to be the Headteacher at this unique and individual Church in Wales school where the tradition of over 345 years is steeped into the heart of our school. Working closely with parents, carers and families and the wider community we enable our children to achieve.
We are proud to be a Church in Wales School with a vision for every child to 'Always look to the future' As stated in Jeremiah 29:11
"For I know the plans I have for you," declares the Lord, "plans to prosper you and not to harm you, plans to give you hope and a future."
This translates into our children being nurtured and committed to our values of Family, Faith, Unique and Fun. Providing them a welcoming, safe and stimulating environment in which we can celebrate the achievements of every child, enabling them to grow in confidence and be ready to lead fulfilling lives as valued members of society.
We believe that the children of St Chad's deserve the very best possible education and enjoy coming to school. We constantly inspire to design and provide an exciting curriculum, where children are encouraged to explore, discover and question through fun, experiential, creative and progressive experiences.
The Governors, Staff and Children are very proud of St Chad's Primary School and we hope that you enjoy finding out more about our wonderful school from our website.
Visits are encouraged and I look forward to welcoming you to our school. Please contact the school to arrange a visit.
Mission Statement
We respect God in worship and service, we respect ourselves in living and learning, we respect each other in friendship and care, we respect our community and our wealth of history.
We are always ready to learn, share, serve and play.
We keep ourselves and each other safe and secure.
In faith and hope we are 'Always Looking to the Future'
Latest News
30/11/23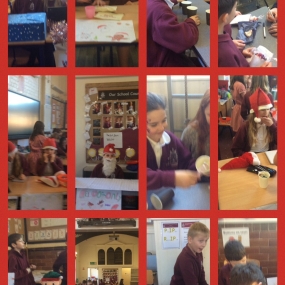 Our Year 3-6 pupils worked very hard on their Fiver challenge task! They created some amazing games for the Christmas Fayre. Read more...
30/11/23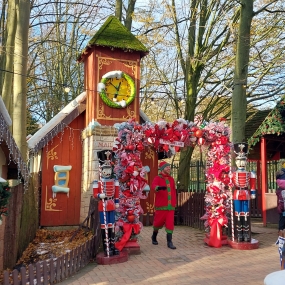 Nursery-Year 2 children went to Winter Wonderland in Telford and had a Wonderful time! We met Mrs Claus, the elves and Father Christmas! Read more...
School Calendar