St Chad's School in Hanmer, Wrexham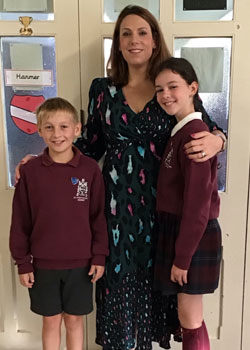 I am very privileged to be the current Headteacher of such a unique and individual Church in Wales school where the tradition of over 340 years is steeped in our high expectations of learning and behaviour.
Our aspirations are great and children educated here are nurtured and inspired to become the confident learners of an ensuing generation.
We are "always looking to the future"
St Chad's is a busy and friendly school, with lots going on and is based in the village of Hanmer in Wrexham. This website aims to give you a taster of the school as well as providing regular updated information for parents & children.
We hope that you enjoy your visit to our website, and that you find the information you are looking for. Please feel free to contact the school with any queries you may have.
Mission Statement
We respect God in worship and service, we respect ourselves in living and learning, we respect each other in friendship and care, we respect our community and our wealth of history.
We are always ready to learn, share, serve and play.
We keep ourselves and each other safe and secure.
In faith and hope we are 'Always Looking to the Future'
Latest News
23/06/22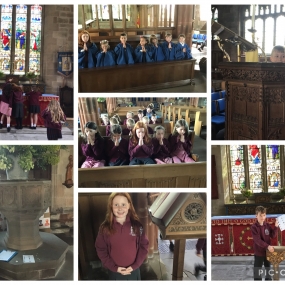 Class 2 children went into St Chad's Church and completed a range of activities, including dressing up in the choir robes, drawing stained glass windows... Read more...
School Calendar