Mrs Fowles' Retirement
10/11/23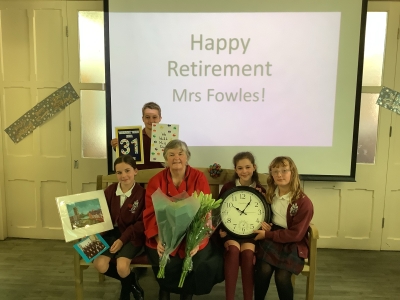 After 30 years working at St Chad's, Mrs Fowles our legend dinner lady has retired. Mrs Fowles came to St Chad's when she was a child.
We held a presentation for Mrs Fowles where we presented her with a garden bench so she could sit out in her garden and hear all the children playing.
Thank you for all your hard work. We will miss you!